The Best Gifts for Law Students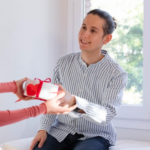 Law students are often important contributors to a lawyer's overall success and the success of his or her practice. Law students are busy, constantly moving and often a little stressed because of the countless hours they put into the work that is fundamental to the services the lawyer provides.
This year, you may be thinking of giving a dedicated hard working law student in your firm a gift showing your gratitude. The perfect gift will be something that can help ease their stress or help them in their future career.
To make your holiday shopping a little bit easier, we have created a small list that contains useful gadgets and stress relievers.
Meal Kits
In a world where you feel like you work 24/7, having the time to come up with and cook a good meal can be hard. Nowadays we have amazing meal kits such as Chefs Plate, HelloFresh and Goodfood. This will make home cooking faster and more convenient for the busy law student in your life. They can say goodbye to late night McDonalds runs and hello to a nutritious and comforting meal.
You are able to purchase gifts cards online and in local stores such as Walmart or Shoppers Drug Mart.
Temperature Controlled Mugs and Coasters
Long days and longer nights have one major thing in common. Cold coffee. Let's face it things are busy enough on an average day let alone if you have a mountain of cases to sift through. Temperature controlled mugs and coasters will make sure they get the perfect, hot sip everytime.
Salt Therapy and Self Massagers
Self care and stress release are important for students' mental and physical health. With the limited amount of time they have in a day, known stress relievers can be hard to make time for. There are two easily accessible stress relievers that make for great gifts. For mental health a simple salt lamp can bring a calm and relaxing aura to any room. For physical health a hand held massager can work wonders on the built up knots from working at a desk all day.
Noise Canceling Headphones
Focusing can be hard, especially in a communal living situation. Roommates try their best to be quiet while everyones studying but a simple clink of a pan or a TV that is a bit too loud can be really distracting. Noise canceling headphones are perfect for the law student in your life that just can't catch a break when it comes to distractions.
A Briefcase
A monumental gift for every law student is their first real leather briefcase. These are both practical and sentimental. You can find unique styles, add monograms & lettering. The possibilities are endless when it comes to customization.
Gag gifts can bring a few laughs upon opening. Sentimental, useful and stress relieving gifts make the gift receiver feel cared for, acknowledged and appreciated. Gifts like these that show thought and a deeper meaning are always a winner!
The law student on your team is an integral part of a smooth sailing firm. Giving them recognition and appreciation during the holiday season is important. Sentimental, useful and stress relieving gifts such as the ones listed above is a sure fire way to acknowledge their efforts.
While the thought of losing your law student once their post secondary education is complete. They may need a new space to call home once they graduate. Wolf Law Chambers offers one-day offices, conference rooms and executive offices that are fully serviced. It is the perfect place for individuals or small firms that need a space and are on a tight budget. We have offices in Downtown Toronto, Oakville and Mississauga. Visit our website www.wolflawchambers.com for more information about our spaces.
Wolf Law Chambers Private Offices will help you to save time, money, and effort, so you can
focus on winning cases and growing your business. Our team will provide you with a wide range
of services, making us the right choice for your office needs.