Below you can find the various features that can be included in your proposal.
If you are not sure about what space and services you need, let us help!
Our team will be happy to help you build your practice or take your business to the next level.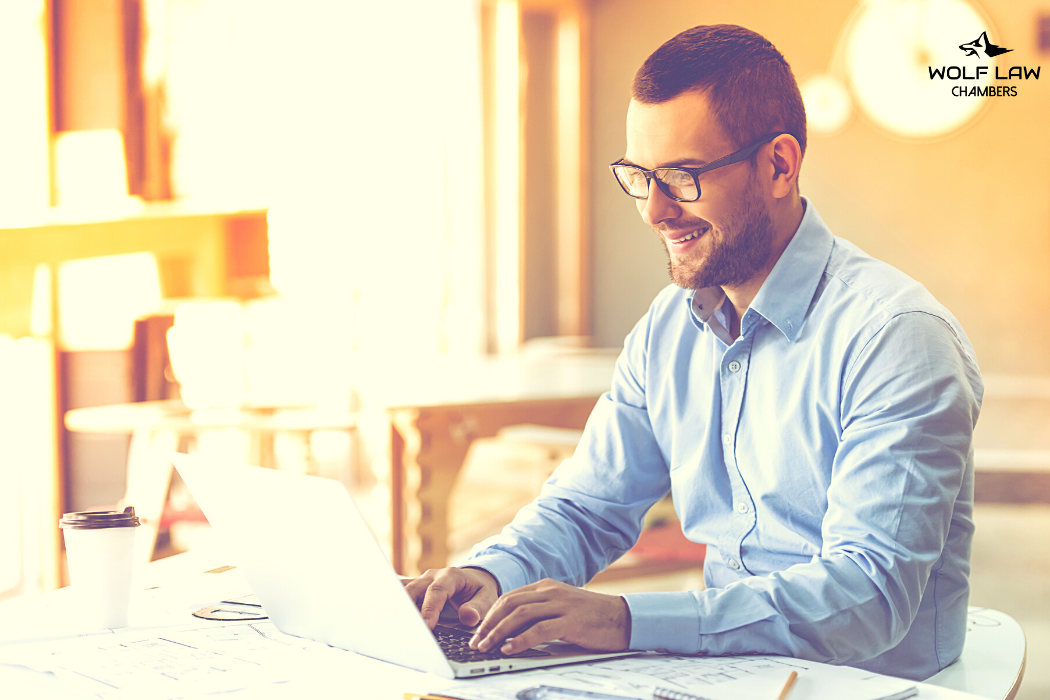 Premium address
Access to a distinguished address that you can use on your business cards, website and other promotional materials. Our locations are strategically located in premium places perfect to practice law.

Hot Desk
Access to our facilities and use of available workspace. This includes workstations, desks, benches and lounge areas.

Private Workstation
Access 24/7 to your private workstation with lockable storage in an open space area. You can install your desktop and secure your files.

Shared Office
You can have access to a Private Office some days of the week. The other days this office will be used by other legal professionals.

Private Office
We offer a turn-key solution for your practice. Your office will have one desk, filing cabinet, one executive chair and two chairs for your clients. We leave the decoration up to you.

Boardroom
Access to modern and professional boardrooms that you can schedule on an as-needed basis electronically. Ideal for a meeting with four or more participants.

Meeting Room
Access to modern and professional office that you can schedule on an as-needed basis electronically. Ideal for a meeting with three or less participants.

Private Business phone line with voicemail
Private phone line exclusively for your business with voicemail messages forwarded to your email.

Printing & Copying - 24/7 access
Access to the main printer and copier machine from which you can print and copy documents.

Live reception services (Mon – Fri, 9 am -5 pm)
Access to the following basic receptionist services:
Answering calls from your clients made from the lobby phone
Sending courier and mail packages on your behalf
Greeting your clients
Managing the boardroom schedule
Managing office resources
Providing commissioning and witnessing services

Mail & Package (send and receive)
Our receptionist will send and receive mail and courier packages on your behalf. You will be billed monthly for the postage and courier fees which will be itemized by client for your convenience.

Fax line with e-Fax forwarding
Access to the fax machine from which you can send and receive documents.

Scanner - 24/7 access
Access to the scanner from which you can scan your documents and send them by email.

Electronic Client Notification
Your clients can sign-in on a device located in our lobby and you will be electronically notified by email and text message.

Electronic Package Notification
You will be notified with an email and text message every time that we receive mail and courier packages for you. You will receive a picture of the label on your device.

Internet
Access to a highspeed and secure internet connection.

Drinks and Snacks
Your office rental package includes access to water, coffee and snacks for yourself and your guests. Dishes and cutlery are available in the kitchen.

Access to Referral Network
Access to Our Community events and private learning sessions. Our community of legal professionals of different areas of practice is ideal to get and give referrals. At Wolf Law Chambers we facilitate connections between our members.

Name Plate
Have your firm name plate at the entrance, in the waiting area.

Commissioning and witnessing services
Our qualified staff can commission and witness documents for you.

Virtual Associate
Our qualified staff can meet with your clients to execute documents on your behalf.

Second and Tirth address
You may also meet clients at our Mississauga, Oakville or Toronto locations and at other future WLC locations.

Micro Website promoting your practice
At Wolf Law Chambers we care about our members and help them to promote their practice. Each member has a dedicated page on our website (wolflawchambers.ca) and the opportunity to share their knowledge through articles that are published and promoted on our social media channels.

Social media promotion
We share your regular posts in our social media channels helping you to promote your practice.

Keys and Access Cards
You will be provided with 1 access card which will provide access to the main building and the front glass door. Your card will provide access anytime after hours. You are permitted to access the office 24/7. You will also be provided with keys to the interior front door and the back door of the premises.

Cleanliness/Disposal
Wolf Law Chambers is professionally cleaned on a regular basis during the week. We will provide a locked box for disposal of confidential documents which get shredded at regular intervals.