Djonin Law Office P.C
Djonin Law Office P.C. offers professional and reliable legal services in the GTA and surrounding areas. We bring a common sense approach while delivering practical solutions for clients in the areas of Family Law and Estates. We know that the legal process can sometimes be overwhelming. We offer our services to all our clients in a professional, respectful, and efficient manner. Our goal is to get you in and out of the settlement process as quickly and cost-effectively as possible. We are available to meet in person as well as virtually by appointment. Contact us today to request a consultation and find out how we can assist you.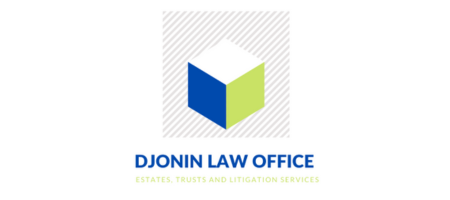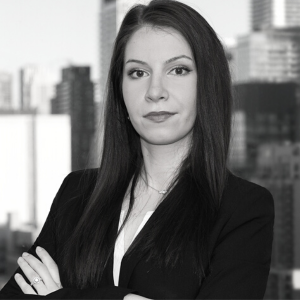 Grozdana Djonin
Grozdana is the founder of Djonin Law Office P.C. Her practice is dedicated to assisting clients with estate planning including drafting wills and powers of attorney as well as estate litigation and estate administration. Grozdana also provides services for clients with respect to local and international residential and commercial purchases, sales and mortgages.
Grozdana is a member of the Ontario Bar. During her articles she focused on the areas of Estates and Trusts Litigation, Wills, Estate Planning and Administration, and Real Estate Law. Grozdana is also a graduate of the dual Canadian and American Juris Doctor (J.D./J.D.) program at Windsor Law and the Detroit Mercy Law School. While attending law school, she interned at the "Lawyers and Social Workers of Windsor & Community Legal Aid" clinic, where she participated in client representation at administrative tribunal hearings. While there, she also interned at George Law, a Michigan-based full service firm, focusing on criminal defense as well as civil litigation. During law school Grozdana was a member of the Windsor Law Indigenous Initiatives Student Association as well as a representative for the Defense of the Wrongfully Convicted Student Association.
Educational Background:
• University of Windsor Faculty of Law, J.D. 2018
• University of Detroit Mercy School of Law, J.D. 2018
• York University, B.A.S. Hons. 2015
Professional Memberships:
• The Law Society of Ontario | Ontario Bar Association | Canada Bar Association | Criminal Lawyers' Association
Areas of practice
Djonin Law Office P.C helps their clients succeed in the following areas:
Family Law
Divorce
Custody
Child Support
Section 7 Expenses
Spousal Support
Support Arrears
Loss of Drivers' License or Passport due to Arrears
Division of Property
Equalization
Domestic Contracts
Separation Agreements
Cohabitation Agreements
Marriage Contracts
Annulments
Change of court Order
Domestic violence issues
Estate Litigation and Administration