Arcila Immigration Law
Arcila Immigration Law provides legal immigration services with high quality and professionalism, while never sacrificing the human part of the process.
They understand that Immigration procedures can be complicated, difficult, and uncertain. Whether you are an individual or a business, Arcila Immigration Law will accompany you at each stage of your process – learning your specific scenario and explaining the different available options; answering your questions in a helpful, personalized way; and, representing you before the Canadian government with integrity.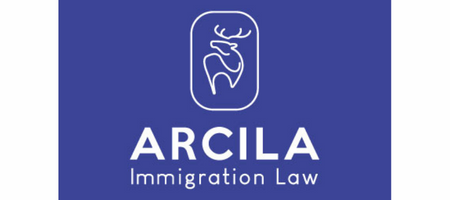 Elisabeth Arcila
Elisabeth Arcila is a dual-licensed lawyer in Ontario, Canada and Colombia, who immigrated to Canada in 2006. She has three years of experience in Canadian immigration, both as a lawyer and as an immigration consultant.  Elisabeth also has ten years of public administration work experience with the Québec and Ontario provincial governments, including a Francophone immigration portfolio in Ontario.
Her work experience is complemented by a wide academic background that includes studies in:
Law (Juris Doctor law degree from Colombia & Master of Law degree from the University of Toronto)
Immigration consultancy (Humber College, Toronto)
Legal arbitration
International studies & political science (University of Montréal)
Public administration (École Nationale d'administration Publique, Montréal)
Fully fluent in English, French and Spanish, Elisabeth can serve you in your language of preference, and represent you in the two official languages in Canada.
With this broad and diverse background, Elisabeth understands immigration challenges from both professional and personal perspectives.
Areas of practice
Based in Toronto, Arcila Immigration Law provides legal expertise and services to both individuals and businesses from around the world in matters concerning:
Immigration
Temporary immigration (work, study, visit)
Labour Market Impact Assessments (LMIA)
Permanent residence (provincial programs, federal programs and humanitarian)
Family reunification and sponsorships
Citizenship applications, appeals, and judicial reviews
Other immigration services