Modi Law
We represent clients in all areas of immigration law. Since immigration laws are continually changing, Modi Law strives to stay on top of those changes so that you do not have to. We are focused on finding solutions in this ever-changing legal landscape for your immigration matters, ensuring your transition to Canada is as smooth and hassle-free as possible. We will be your legal support as you make Canada your new home.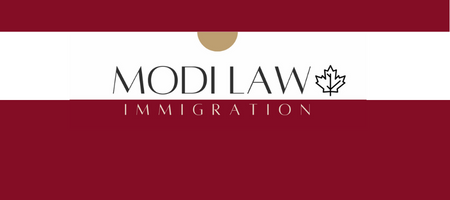 VATSA MODI
Vatsa is the principal lawyer at Modi Law Immigration. Vatsa obtained his Juris Doctor (J.D.) from the University of Western Ontario. Vatsa has been called to the Bar of Ontario and remains a member in good standing with the Law Society of Ontario (LSO). Vatsa has considerable courtroom experience and is well-versed in oral and written advocacy. Through his experience, Vatsa developed a passion for working with clients on an individual basis with their immigration matters.
Over the course of his career, Vatsa has gained expertise in various areas of immigration law including, but not limited to:
- Judicial review and appeals of previously refused applications
- Permanent residence applications (express entry/PNP programs), temporary resident applications (study permit, work permit, visitor visa, and       supervise)
- Business visas such as Start-up Visa
Having witnessed his parents navigate through the Canadian immigration system, Vatsa empathizes with the struggles and hardships of migrating to a new country. As a result, Vatsa brings the same empathy and dedication to our firm in order to assist all of his clients to the best of his ability in their immigration process. Fluent in English, Gujarati, and Hindi, Vatsa can advise domestic and international clients with their simple or complex immigration matters.
HASIT DANI
Hasit Dani, RCIC, is the Senior Immigration Case Advisor associated with Modi Law Immigration. He holds a Bachelor of Law (LL.B.) and is currently a member in good standing with the College of Immigration and Citizenship Consultants (CICC). Along with his strong academic background, he brings over 17 years of immigration experience to our firm. During this time, he has helped thousands of clients in successfully accomplish their immigration dreams and goals.
In his career, Hasit has dealt with various complex situations in the area of immigration law including, but not limited to:
- Permanent residency (express entry and/or PNP programs), spousal sponsorships, open work permits, LMIA-based work permits, and Intra Company Transfer (ICT) work permits
- Permanent residence applications via business and entrepreneur stream for various provinces
- Immigration appeals and hearings at Immigration Division and Immigration Appeal Division
- Refugee claims and hearings at Refugee Protection Division and Refugee Appeal Division
- Hasit has always proposed reasonable and feasible immigration options to clients based on their unique situations. Hasit's expertise and passion in the field of immigration law are reflected during his one-on-one consultation and preparation of each of his client's application(s).
Hasit speaks English, Hindi and Gujarati, and has served clients from across the world including India, UAE, Dubai, Australia, UK, Bangladesh, South Africa, NZ, Sri Lanka, Ecuador, USA, and Trinidad and Tobago.
Areas of practice
Modi Law helps its clients succeed in the following areas:
PERSONAL IMMIGRATION
Temporary Resident Visa/Super Visa

Study Permit

Open and Post-Graduate Work Permit

Spouse-based Open Work Permits

LMIA Application and LMIA-based Closed Work Permits

Sponsorships

PR Applications

Appeals and Judicial Review

Procedural Fairness Letters and S. 40(1) Misrepresentation Charges
BUSINESS IMMIGRATION
Business/Entrepreneur Immigration
Start-up Visa Program