Maheshi Law
Maheshi Law is a small boutique law firm that strives towards being carbon neutral. Their team strongly believes in civility, courtesy, good-faith and integrity as well as equality, inclusion and diversity.
Maheshi Law is committed to help all Ontarians by providing responsive, affordable and reliable legal services. They are committed to protecting their clients' privacy and maintaining complete confidentiality. Maheshi Law strongly believes in their fiduciary duty towards their clients. They are committed to saving their clients' money without compromising the quality of service and the transparency of transaction(s).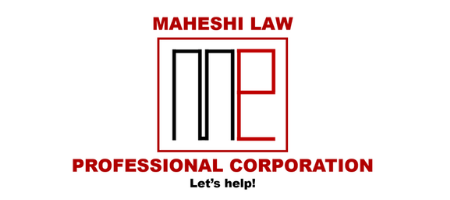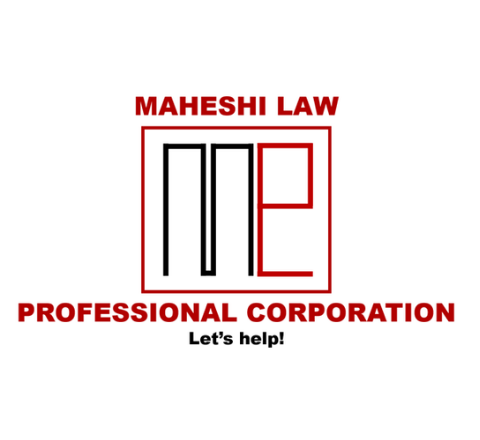 Sunil Maheshi
Sunil Maheshi graduated with a bachelor's degree in science. He completed his Masters in Tourism Management, then his Masters in Business Management.
After successfully qualifying at an All India open (merit-based) exam, Sunil Maheshi joined as a Junior Telecom Officer in (at that time) the Department of Telecommunications on January 4, 1999. He worked full-time as a Sub Divisional Engineer (IT) at BSNL until 2018.
In 2013, while working full-time, Sunil Maheshi cleared the Bar Entrance Exam and completed his LL.B. from Punjab University in June 2016.
After working for 19 years in the IT industry, Sunil Maheshi voluntarily resigned from BSNL and moved to Canada.
He completed the N.C.A (Federation of Law Societies) qualifying exams, cleared the Law Society of Ontario's Bar Exams, completed the L.P.P. (Law Practice Program) from Ryerson University Toronto, and then worked with Ramesh Patel Law Professional Corporation in Toronto.
In June 2021, Sunil Maheshi started his own law firm, Maheshi Law Professional Corporation, in Mississauga, Ontario with a branch office in Oakville, Ontario. He is committed to providing affordable legal services to his clients without compromising quality.
Areas of practice
Maheshi Law helps their clients in the following areas:
Real Estate
We can help you navigate through the steps of becoming a homeowner, whether this is your first time, or your tenth, in the easiest and most streamlined way possible.
We look after the entire legal process, including your specific rights and obligations.
We will guide you through the entire process until you are ready to pick you your key.
Affidavit and Notarization Services
We are:
certified to witness oaths,
sign affidavits, and
certify documents
Business Law
We can help you with:
Registration of companies, partnerships and company names
Professional incorporations
Preparing documents for a company, or
Documents for changes in the organizational structure of the company
and more
Family Law
We are here to help you through:
drafting a separation agreement
commencing a court application
and more
Wills and Estates
The most important reasons why you should have a will:
to ensure your assets are transferred to those whom you choose
to appoint guardians for your minor children
to place the administration and control of your assets in the hands of someone you trust
to avoid conflict, litigation and unnecessary expense among family members after your death
Immigration Law
We can help you with:
Family sponsorship
Atlantic Immigration Pilot
Caregivers
Study permits
and more