Epstein and Associates
Epstein and Associates is committed to providing your matter with attention and care.
Our experienced lawyers will take the time to properly explain the details pertaining to your case so that you can make decisions that are the best for YOU and YOUR particular situation.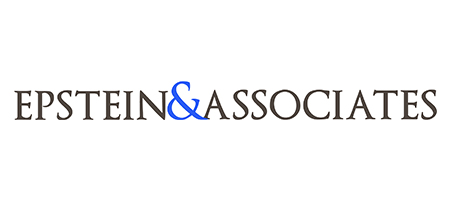 Our commitment to our clients extends to our competitive rates and transparent approach-including free initial consultations-and a thorough explanation of the process to ensure that you understand your rights and obligations.
In our opinion, what sets us apart from other Newmarket, Richmond Hill, Barrie and Mississauga law firms is that we are set up to assist you with your legal issues today and in the future. We are an innovative and dynamic team bringing a Bay Street approach to all of our offices. There is no longer the need to go to multiple law firms-Epstein and Associates brings all of the talented staff you need under one roof. Whether you are buying a home, starting a business, planning an estate, or seeking sensitive legal advice regarding personal issues, you can rest assured that our law firm will handle all of your matters and protect all of your interests.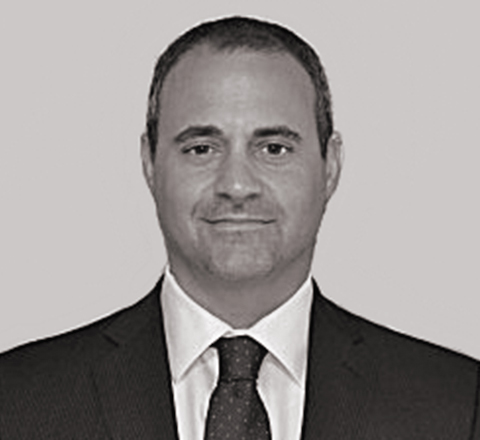 Mark Epstein
Ext: 222
A graduate of York University with a Bachelor of Arts degree in History, Mark obtained his Bachelor of Laws from Osgoode Hall Law School.
Mark Epstein articled at a boutique commercial litigation firm in Toronto and following his call to the Bar went on to practice personal injury law. In 2004 he moved to York Region and expanded his practice areas to include family law – in fact, he is trained in Collaborative Family Law, a process dedicated to resolving family disputes through negotiation and is the former Chair of the York Collaborative Practice.
Mark is the Managing Partner of the firm and in that role oversees much of the administration of the firm which includes guiding the junior Associates. His practice focuses on civil litigation with an emphasis on family law, real estate law, corporate law and commercial litigation, as well as, wills & estates. He is pleased to offer free initial half-hour consultations, evenings by appointment.
Epstein & Associates opened in 2005 in Newmarket and has since expanded to Mississauga, Richmond Hill and Barrie. Mark is a member of the York Region Law Association, York Collaborative Practice, Simcoe County Collaborative Practice, Toronto Collaborative Practice, Mississauga Board of Trade and Newmarket Chamber of Commerce.
Mark lives in York Region with his wife and two sons. When he isn't advocating on his client's behalf he can be heard at a hockey arena, cheering on his boys.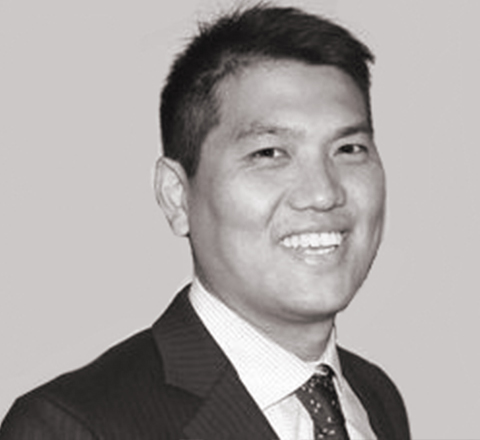 Roy S. Hwang
Ext: 234
Roy Hwang attended the University of Toronto, where he obtained a Bachelor of Applied Science in Materials Engineering.
As an engineer, Roy worked in the computer and automotive industries before going on to obtain a Bachelor of Laws from the University of Western Ontario.
Prior to joining Epstein & Associates in 2010, Roy gained extensive experience in the litigation department of a full-service North York firm. He also consulted for a renewable energy systems company, working on technology development and patents. Mr. Hwang is a Partner at Epstein & Associates and in that role he manages the Real Estate department of the firm as well as number of key administrative aspects of the business. Roy is the go to member of the firm for Corporate Law and Real Estate Law questions.
Roy's current practice focuses on Corporate Law and Real Estate law, as well as, Commercial Litigation and Mortgage Enforcement. He is a member of the Law Society of Upper Canada and the York Region Law Association.
Mr. Hwang is available for a free initial consultation; evening appointments available upon request.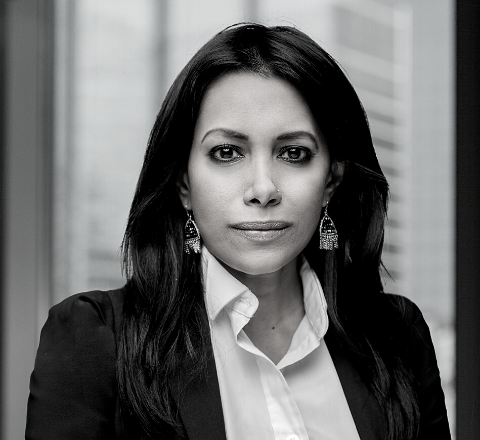 Jamuna Balaram
Ext: 231
Jamuna Balaram practices in the areas of family law, estate planning and estate litigation. She also maintains a real estate practice. Prior to joining Epstein & Associates, Jamuna gained extensive experience in the litigation department of a full-service law firm where she practiced in the areas of family law and general civil litigation.
Jamuna is a collaboratively trained lawyer who is experienced in all areas of family law including: domestic contracts, custody & access, child and spousal support, net equalization of family property.  She takes the time to learn the client's situation and then works with the client in helping them make informed choices and strategize a plan that will result in optimal results for the client.  While Jamuna is a confident litigator and routinely appears in the Ontario Superior Court of Justice and Ontario Courts of Justice, she strongly believes that negotiations and early resolution strategies result in the most cost-effective results for the client.
Jamuna is on the roster of MIP presenters at the Brampton Superior Court, holds a Q.Med designation through ADRIO and has been a roster mediator since 2013.  She regularly volunteers as a community mediator at the Dixie Bloor Conflict Resolution Center. She is currently working towards the TEP (Trust and Estates Professional) designation.
Jamuna is available for complimentary initial half hour consultation at the Mississauga Office with evening and weekend consultations available upon request.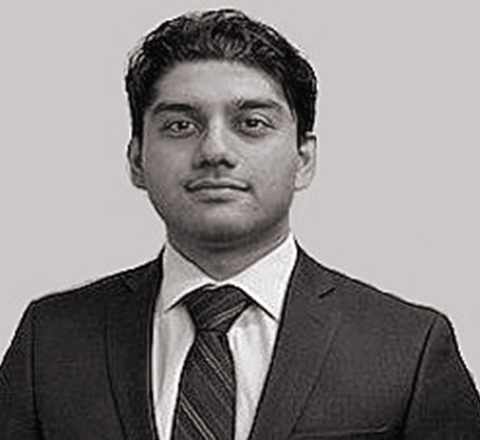 Paul H. Portman
Ext: 237
Paul H. Portman obtained an Honours Bachelor of Science Degree from the University of Toronto and attended both Osgoode Hall Law School & the University of New Brunswick Law (Ludlow Hall), where he earned his Law Degree.
Mr. Portman pursued every avenue available in law school to hone his advocacy skills, including trial practice courses and moot trial competitions. In that regard, he was the recipient of the 2016 New Brunswick Trial Lawyer's Association Prize in Trial Advocacy. Since then he has continued to develop and demonstrate his skills in litigation with reported decisions at various levels of court.
Mr. Portman is also a part-time instructor of Family Law, Litigation and Employment Law at Seneca College in the York Region, and is a Member of the Board of Directors for the Peel Family Education Centre in Brampton & Mississauga. He has been recognized for his research contributions and scholarship, most recently in the United Nations Human Rights Council Workshop Report on Unilateral Coercive Measures.
Paul brings a breadth of experience and understanding in various areas of law, but focuses on the areas of civil litigation, particularly family and employment law, corporate/commercial law and wills & estates. He most recently successfully completed the Certificate in Estate Law from Osgoode Professional Development and is now able to draft complex wills and manage more complex Estate or Will litigation.
Mr. Portman is available for consultations after-hours and on weekends (by appointment) at our Newmarket, Richmond Hill, Barrie, or Mississauga office.
Kamla O. Lewis
Ext: 216
Kamla O. Lewis obtained her Bachelor of Arts degree from York University in Toronto, Ontario and her Bachelor of Law degree from Queen's University in Kingston, Ontario.  She was called to the Ontario Bar in June 2005 and her practice is dedicated exclusively to family law.
Kamla has extensive expertise in family matters, including but not limited to, property division, custody and access, divorce and common law issues.  She has dealt with the gamut of family law issues including Hague Convention matters and mobility issues.
Ms. Lewis' strong desire to help families that are facing separation and divorce stems from her appreciation of how difficult and overwhelming this time can be for individuals; and, she works diligently and compassionately to get you through this challenging time.
She is a skilled negotiator and litigator with proven courtroom experience.  She regularly attends at Superior Court on behalf of her client and has appeared before the Court of Appeal.  Kamla is adept at dealing with high conflict, complex family law cases.
Kamla was a member of the Family Responsibility Office (FRO) Panel from September 2010 to April 2012.  She takes on cases against the Children's Aid Society and the Family Responsibility Office.
Prior to joining Epstein & Associates in 2018, Ms. Lewis practiced family law at a family law boutique firm in Vaughan.  She is now self-employed and contracts her services to Epstein & Associates.
When she is not working she enjoys cooking and spending time with her husband and three children.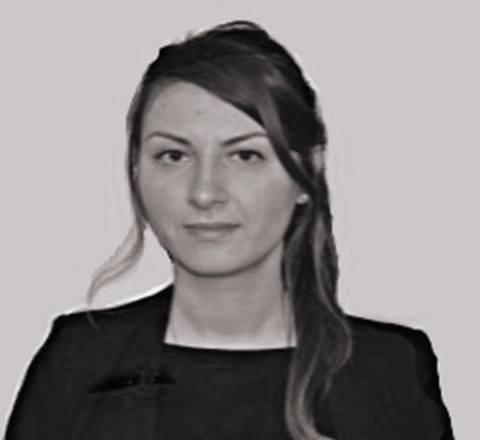 Inesa Buchyn
Ext:253
Inesa Buchyn obtained her Bachelor of Arts from the University of Toronto with a double major in Peace and Conflict Studies and International Relations. She went on to obtain her law degree from the University of Windsor. While in law school, Ms.Buchyn represented low income individuals at the Community Legal Aid in Windsor.
Before joining Epstein & Associates, Ms.Buchyn represented the Director of the Family Responsibility Office ("FRO"), Ministry of the Attorney General, in hundreds of contentions proceedings. Appearing before the Ontario Court of Justice and the Superior Court of Justice across Ontario, she gained strong knowledge of FRO's enforcement mandate.
In addition to her extensive courtroom experience, Inesa completed a Program on Negotiation and Leadership at Harvard Law School.
Ms. Buchyn is a results driven advocate, seeking to address client issues in a thoughtful and an efficient manner.  Inesa works closely with Ryan Duval at the firm, who is providing her with mentorship on all aspects of a Family Law file.
Inesa Buchyn is fluent in Ukrainian and Russian. She is available for free initial half hour consultations at our Newmarket and Richmond Hill locations.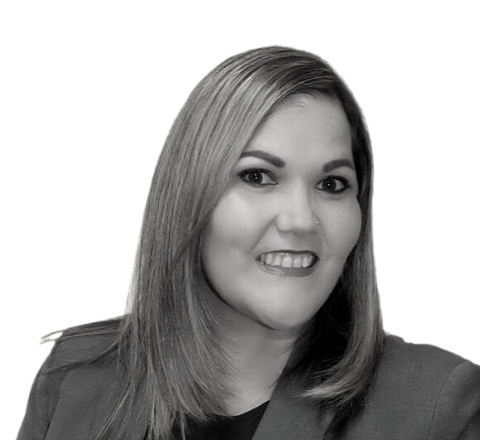 Megan Gunn
Ext: 241
Megan Gunn has been working as a Family Law Assistant since 2014. She has honed her skills with some of the top Family Law practitioners in Ontario.
Megan has gained significant exposure to all aspects of family law matters. She joined Epstein & Associates in 2021 and attends to all the clerking for Jamuna Balaram exclusively at the firm's Mississauga office.
Megan is an accomplished swimmer and resident of Peel Region.  When not at the office she enjoys spending time with her friends and family.